Mixed Media Prompts 1-5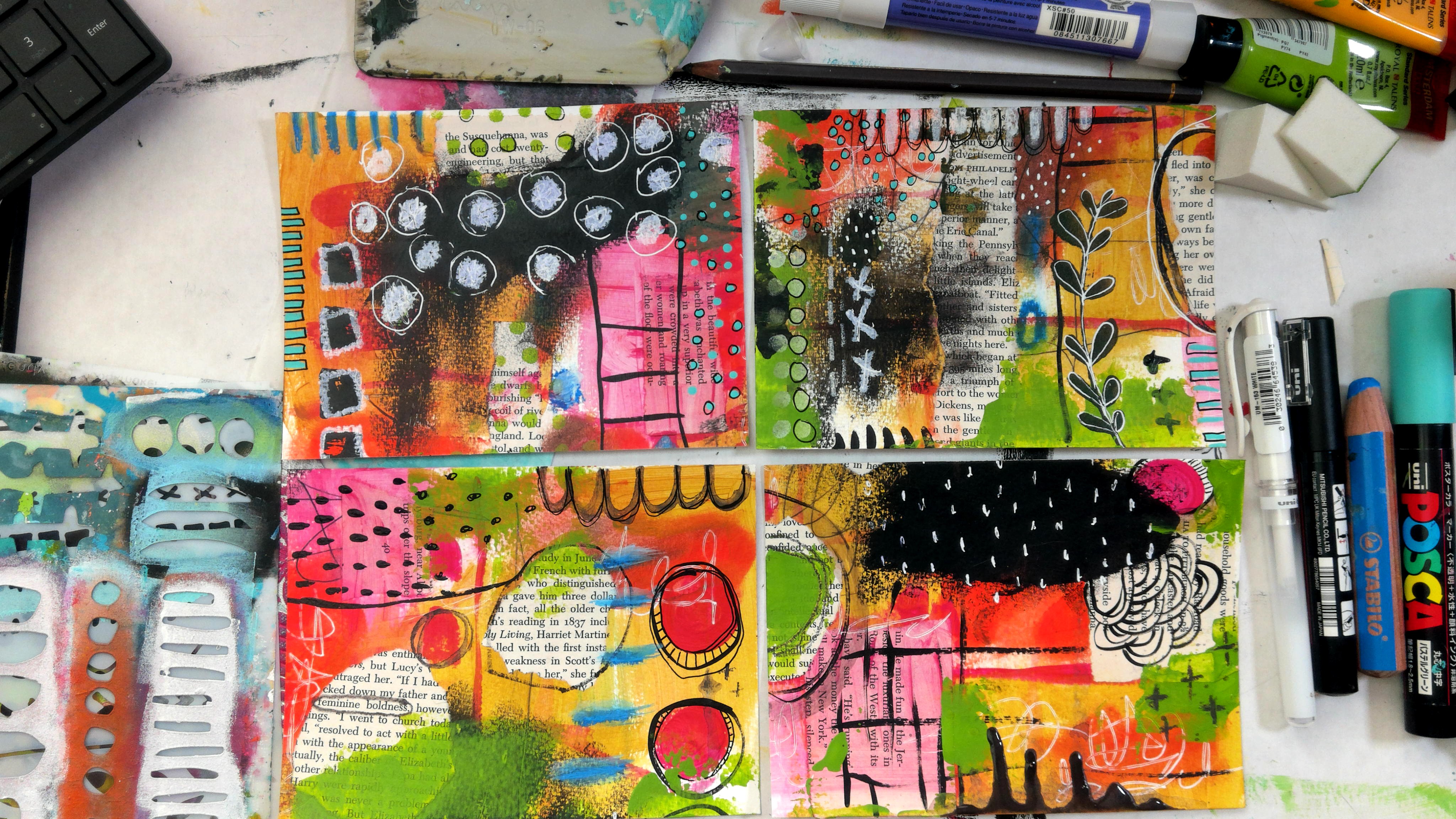 Supplies Used:
Canson Montval Watercolor Paper 140lb Cold Press
Amsterdam Acrylic Paint (Vermillion, Quinacridone Rose, Oxide Black)
Dina Wakley Media Acrylic Paint (Olive)
Liquitex Fluid Matte Medium
Catalyst Wedge W-06
Gelly Roll White 1.0 Bold
Simply Simmons Filbert #12 (in the video I say it is #8..oops!)
Simply Simmons Round #2
Stabilo Woody 3 in 1 Blue
Book paper
Check out our special e-shop containing many of these supplies.
Supplies Used:
Amsterdam Acrylic Paint (Olive Green Light, Black, Azo Yellow Deep)
Catalyst Wedge
Posca Paint Marker (PC-5M Aqua Green, PC-1M Black)
Stencils (Andrea 123, Wendy 123, Andrea OUAT)
Makeup Sponge
Gesso (or white acrylic)
Solid Marker (White)
Matte Medium
Simply Simmons #8 Filbert Brush
Uniball White Gel Pen
Stabilo Woody - Blue
Supplies can be found here in my e-shop.
Complete and Continue