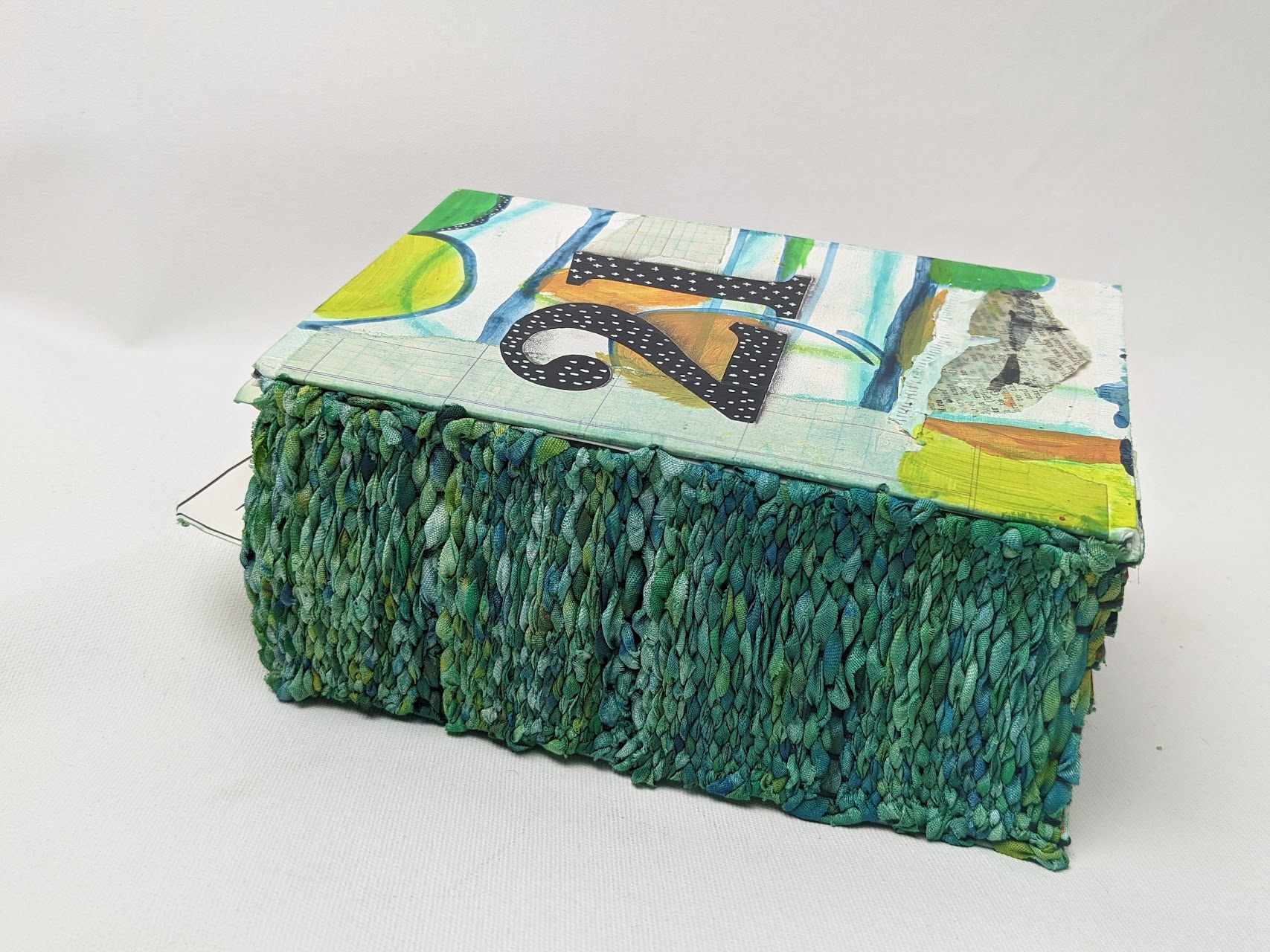 Daily Creative Practice Journal
This is my version of a "Bullet Journal" "Planner" "Art Journal" all rolled up into one. You will construct (from scratch) monthly pamphlets that are designed to be combined to hold your whole year at a glace. 
What to Expect
This is the recorded version of the live zoom course I taught in December 2020
In this course you will prepare your folios and personalize the outer covers.
Your monthly pamphlets will be ready for "living in" with one spread per week through the year.
Additional mini lessons showing several ways to block off the days of the week or decorate the pages.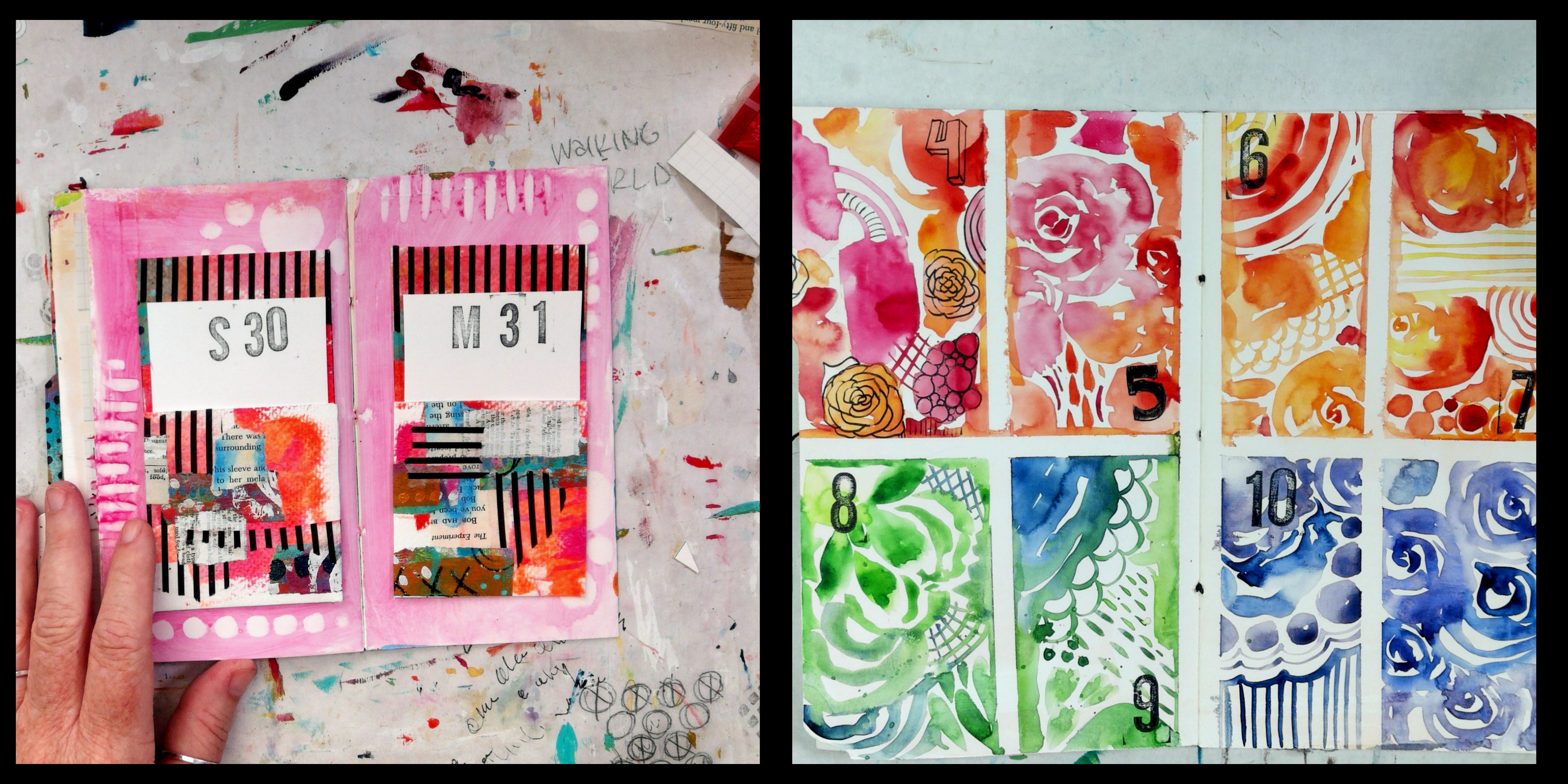 Versatile Pages
The size is just right to fit 7 segments per spread to give you enough room to document your days OR allow you space to paint or doodle or draw. Lessons include ways to maximize that space to include more information when you need to.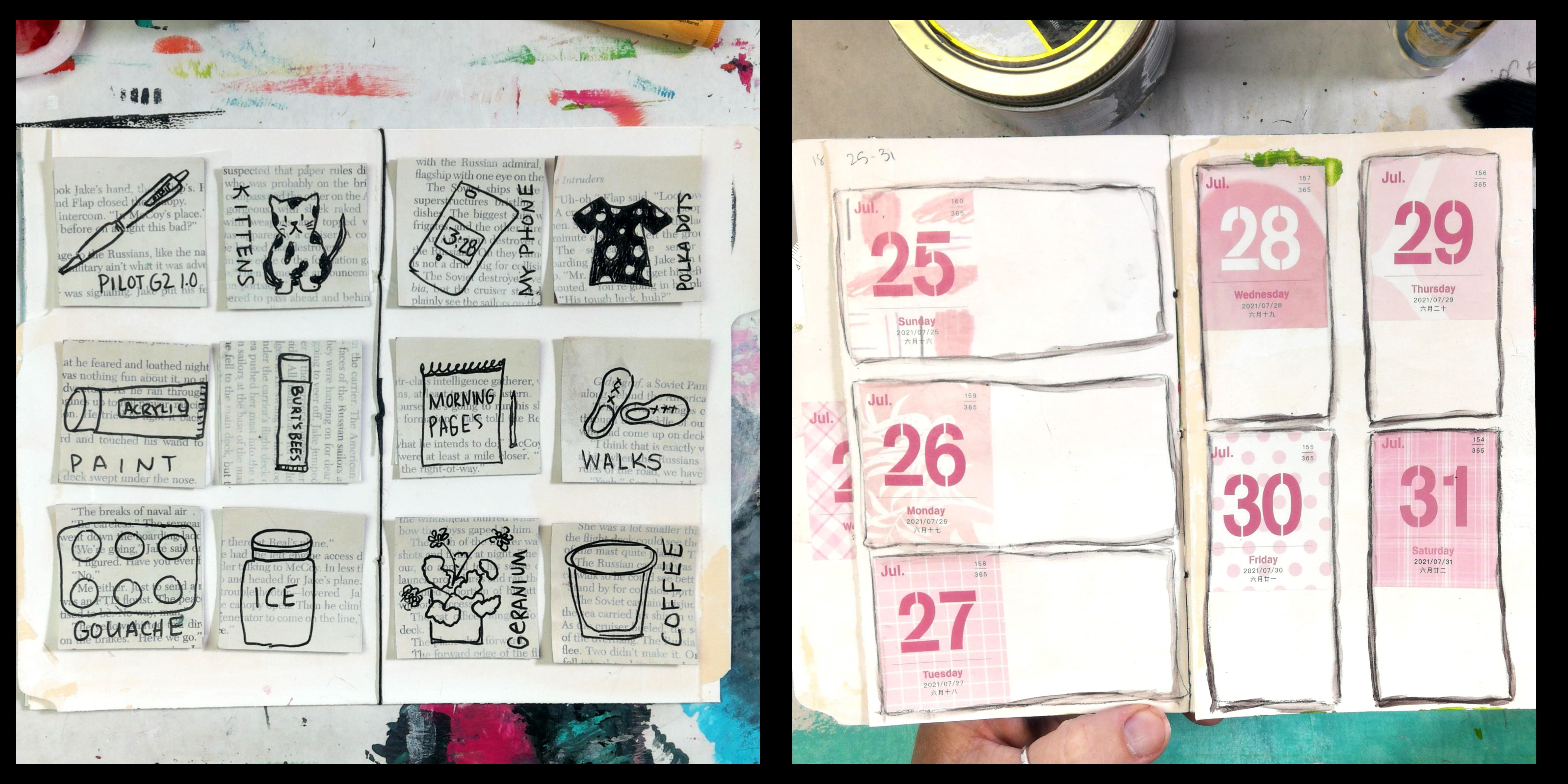 A Great Container
Take part in challenges like Inktober or use up those fun stationary supplies you tend to collect and so much more!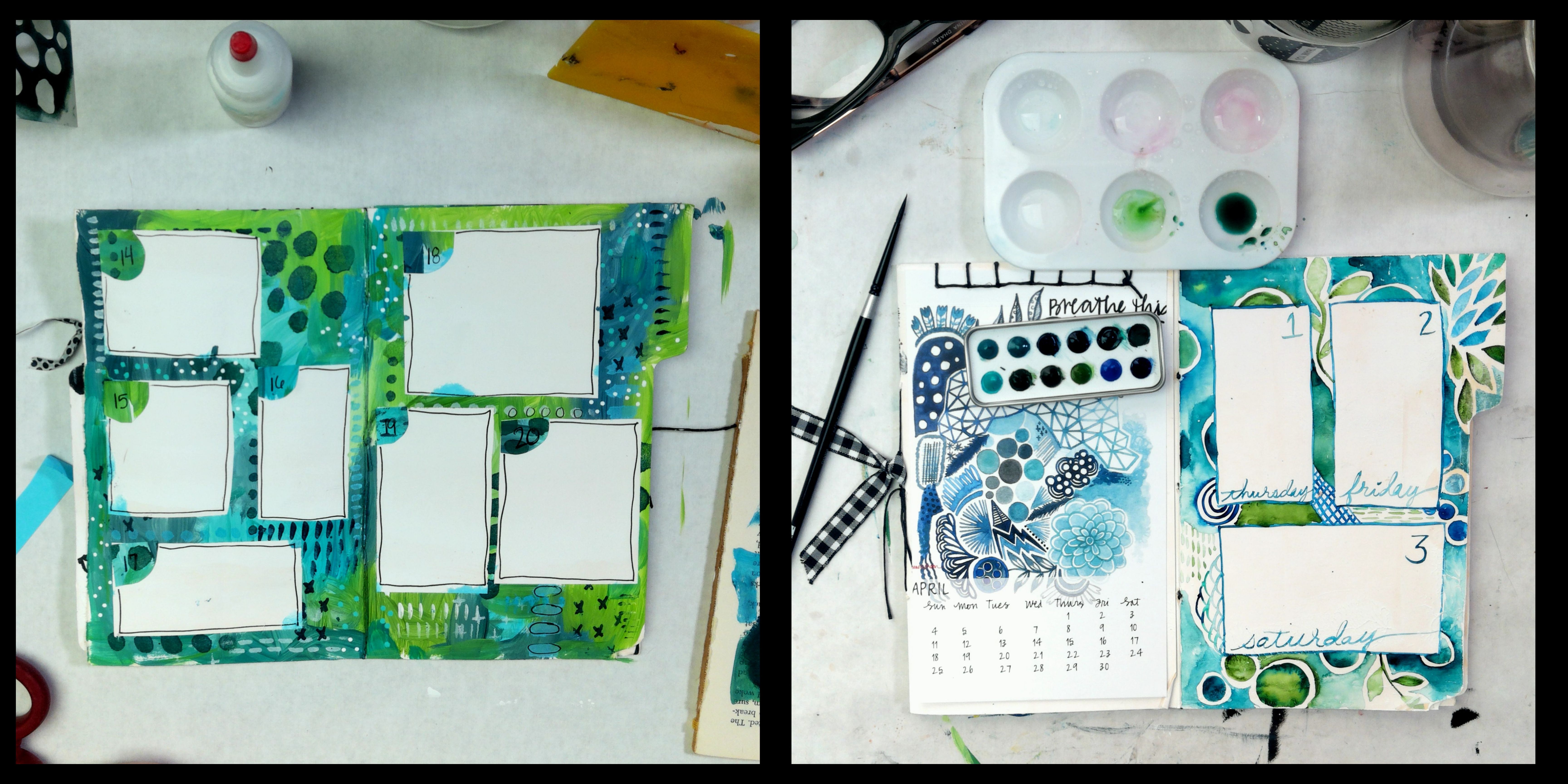 Portable
The monthly pamphlets are easy to carry with you, use as your every day calendar if you like. They lay flat and have a great surface to paint, write, draw or just about whatever you can imagine.
Check your inbox to confirm your subscription