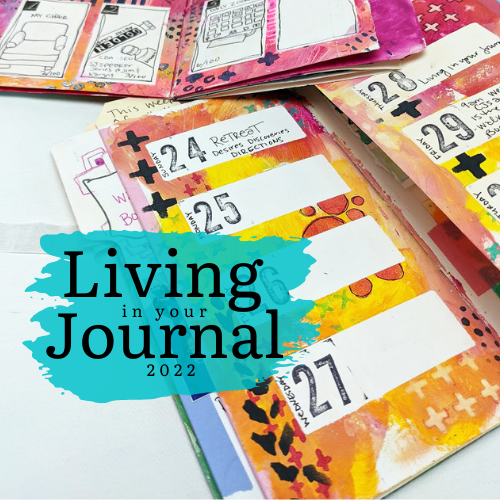 Living in your Journal
2022
This is a year long community dedicated to inspiring and supporting you as you live in your Daily Creative Practice Journal through a combination of pre-recorded and live monthly courses.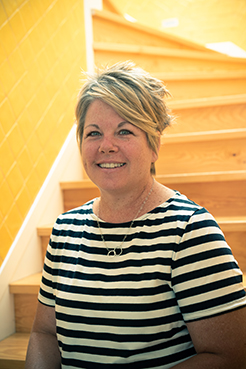 About Andrea
I've been working in this art journal format since 2014 and have found it to be the perfect container to capture creative moments in my life. I love the approachable size of the individual monthly signature and the heft of all 12 collected together is a treasure to behold.
You can read my article from Somerset Art Journaling Magazine here.
What to Expect


Monthly Live Zoom 2 hour Class alternating with Andrea as the teacher and a Featured Artist of the Month (3rd Friday @ 9am Pacific Time)
Monthly short video content ( 15-ish minutes) of ideas for weekly spread layouts and tip-ins (additions) from both Andrea and contributing artists.
Monthly happy mail is included in your membership. Arriving in your mailbox monthly will be a special treat (could be a custom stencil, collage sheets, labels etc.) from us to use in or with your Daily Creative Practice Journal.
Weekly Live Zoom community gathering sessions to simply work on whatever you are and check in and create together to stay connected. (Mondays at 4:30pm Pacific)
*All Monthly Zoom Classes will be recorded and uploaded to the classroom if you can't make it live
Check your inbox to confirm your subscription