Welcome to The Creative Stretch Retreat
A little welcome from Minette Riordan and Andrea Chebeleu and more information about what the retreat will entail.
Join us Live and In Person
The Creative Stretch Retreat is a unique experience in the mixed media arts world hosted by Andrea Chebeleu and Dr. Minette Riordan at A Work of Heart Studio in San Jose, CA.
This is not your typical art retreat! 
Do not expect to spend days sitting in a studio listening to us talk at you, show you our work or demo supplies. We believe in you getting your hands painty from the get-go. This is an interactive and immersive arts experience designed to guide you through our signature creative process that intertwines journaling, art making and meaningful conversation.
Art time in the studio will be mixed with an adventure excursion in the Bay Area to inspire your creativity, nurture wonder and ignite your curiosity.
By the end of our time together you will have made beautiful art, new friends and have a much clearer vision of your creative voice and style. 
The Creative Stretch Retreat is for you if you are ready:
for a more focused approach to curating your unique creative style
for specific guidance and support in recognizing YOUR unique creative voice and how that is different from your style
to learn new techniques, try new supplies and tools
to let go of perfectionism, enjoy the process and engage in creative play in a safe, relaxing space where all the supplies are at your fingertips
to create art that is meaningful, beautiful and functional
to gather live in person and share the same physical space as your creative sisters
to travel, explore new places, and meet new friends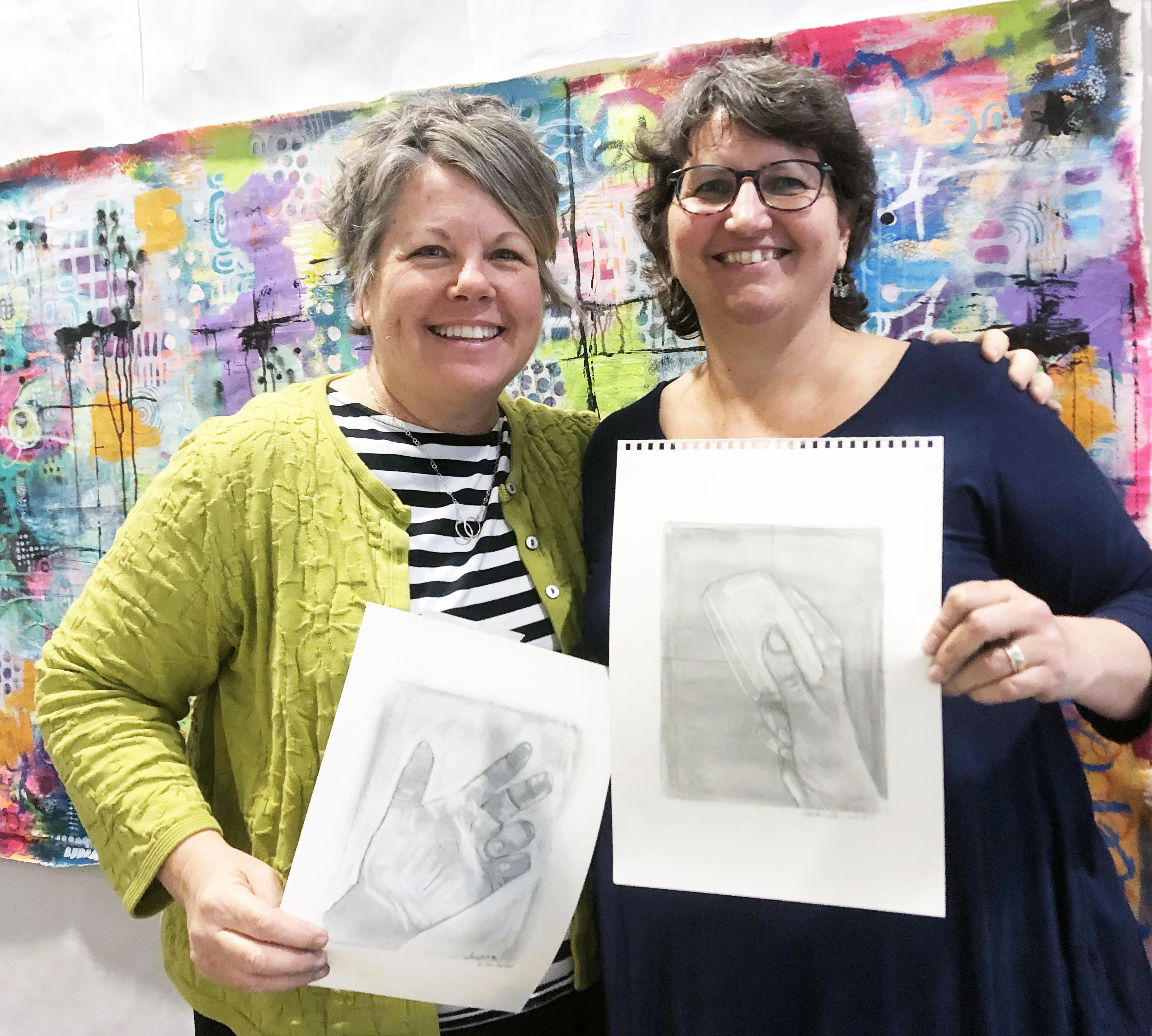 A Creative Powerhouse
Andrea and Minette are famous for combining their diverse interests and talents into exceptional experiences online and in person. Together they have decades of experience leading retreats and designing custom events. We delight in planning extra special surprises for you throughout the event.
Come empty handed and leave with a full heart and full supply kit
Paint together on a huge collaborative canvas that will be transformed into individual journal covers for you to take home as a magical reminder of our time together
Create your own art journal to work in during the retreat and beyond
Experiment with acrylics, watercolor, collage, nature drawing and a variety of mixed media techniques to discover what you love
Experience the perfect blend of learning and play time! We want you to have time to implement what you learn and get to connect with your fellow retreat attendees
Plenty of spaciousness for rest and relaxation
Time spent in nature with a fun excursion into the forest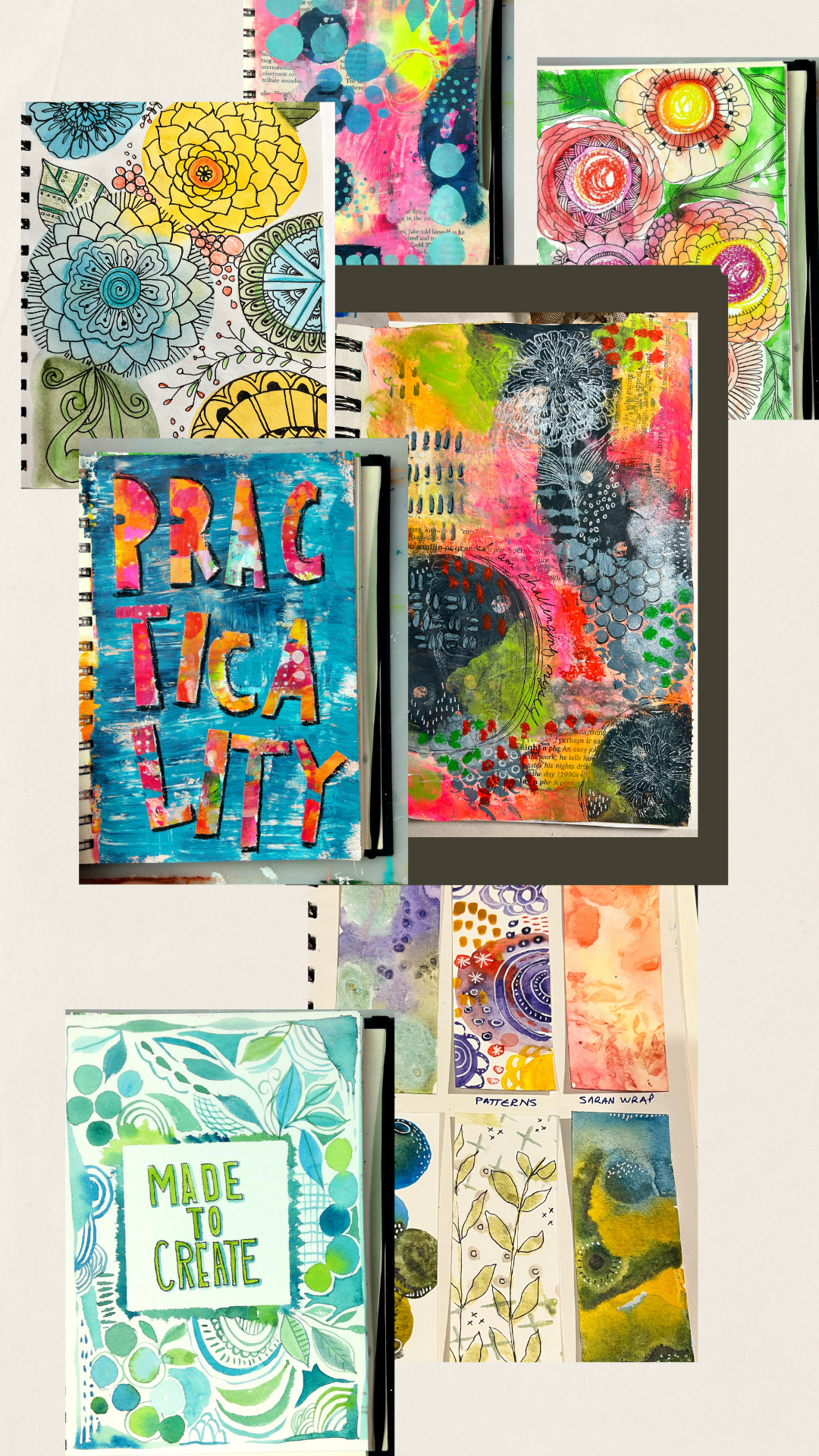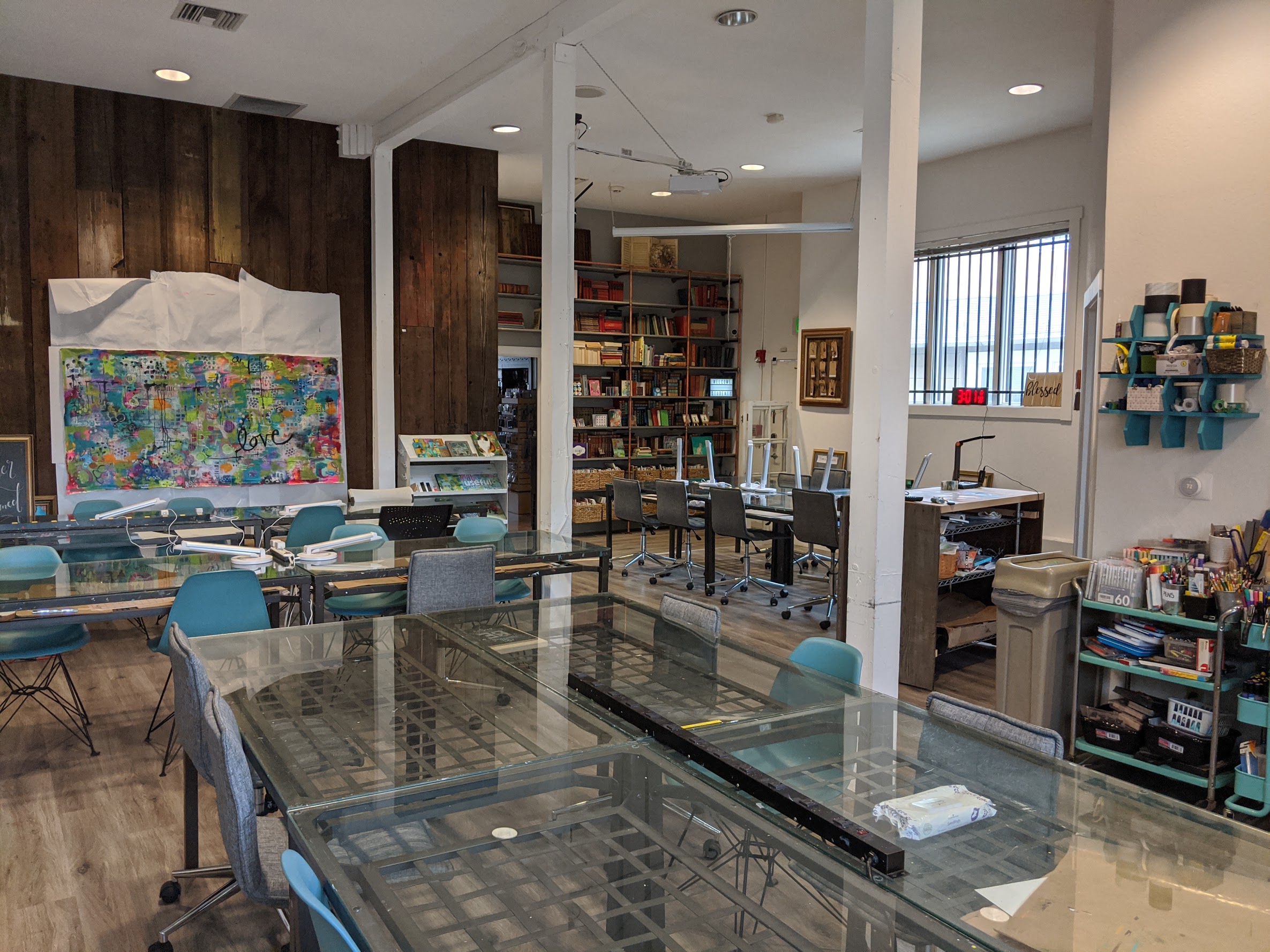 Spacious Studio
There will be plenty of space to spread out and enjoy your creative time.
All Supplies Included
Everything you need will be at your fingertips. PLUS you will go home with a juicy kit to continue working in your journal.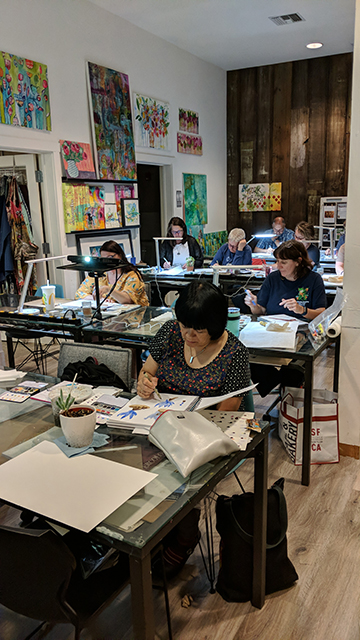 Creative Community
Gathering and creating together is a special place where magic happens and we can't wait to share that with you.
Schedule:
Thursday April 7: 3pm to 7pm
Friday April 8: 9am to 5pm 
Saturday April 9: 9am to 5pm 
Sunday April 10: 9am to 12pm 
What's included:
All art supplies including one of Andrea's infamous juicy kits to take home with you
Discount coupon to shop in A Work of Heart Studio while on site
Dinner Thursday
Lunch Friday and Saturday
Excursion (TBD)
Coffee, tea, water, snacks each day
What's not included:
Hotel - we will provide local recommendations for places to stay
Transportation-We will provide transportation for our planned excursion
**Please note**We are requiring proof of vaccination to attend this in -person event. Both instructors are fully vaccinated and boosted against Covid-19 and we are doing everything possible to provide the safest possible environment for our students.
Refund/Cancellation Policy
If you need to cancel for any reason up to 2 weeks prior to the event you will receive a 90% refund of your paid fees. Within 2 weeks of the event we have paid for supplies and made financial arrangements. Your refund will be reduced to 50%. You may, however, transfer your registration to a friend and work out your own reimbursement privately.
We will, of course, refund 100% if we cancel for any reason.