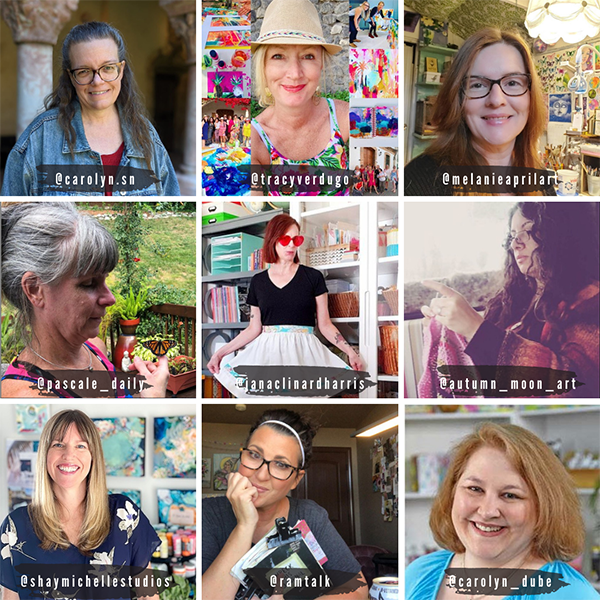 Under the Influence Art Journaling
Featuring 9 artists and their inspiring techniques for Art Journaling
How many times do you swipe through social media admiring the work of these wonderful, talented and generous artists and think, I'd like to try that?  
Our Under the Influence series is your opportunity to do exactly that in community. You will be guided and prompted by watching Andrea, Artist and Session Facilitator, work along with you real time. 
What to Expect
We will explore the art journaling practice of the selected influencer/artist. Our focus will be on artists who share process videos and use a mixed media approach.
The recorded lessons are spent in study and observation of the selected artist of the session for the first 15-20 minutes. After our visual inspiration we work together in our own individual journals applying what we've seen as we use our own supplies.
This practice of consuming inspiration and responding in creative action has been the most powerful catalyst in growing my confidence in art making.  I will be sharing my desktop view as I work through every step.
All lessons are recorded and the recordings are provided in the classroom after they occur. Your access to the lessons does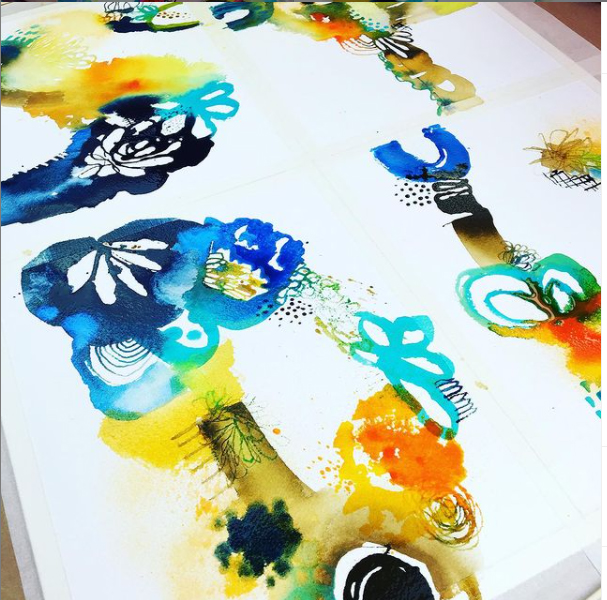 Tracy Verdugo
September 28
Working with Acrylic Inks we will create playful and colorful compositions.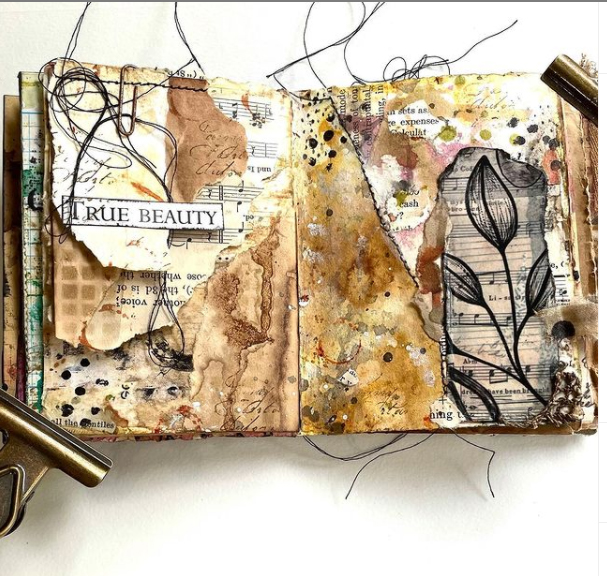 We will study her use of neutrals and earth tones with words and botanicals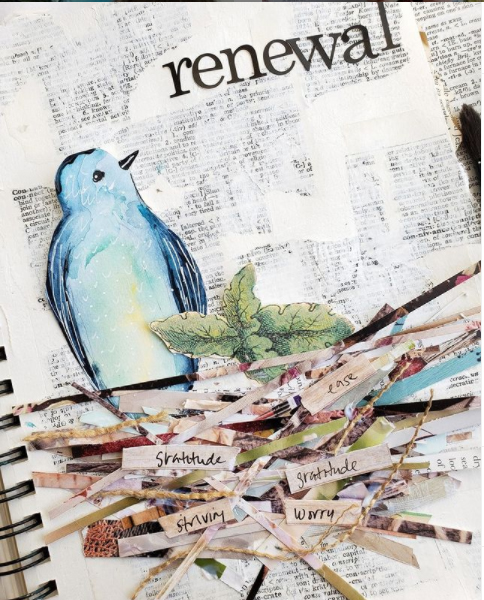 Texture is the name of the game with dimension using paper and mediums.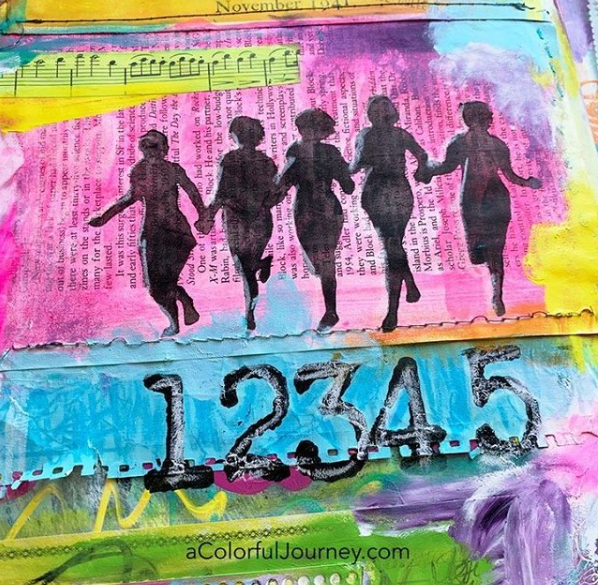 Bright colors and bold patterns combine for high impact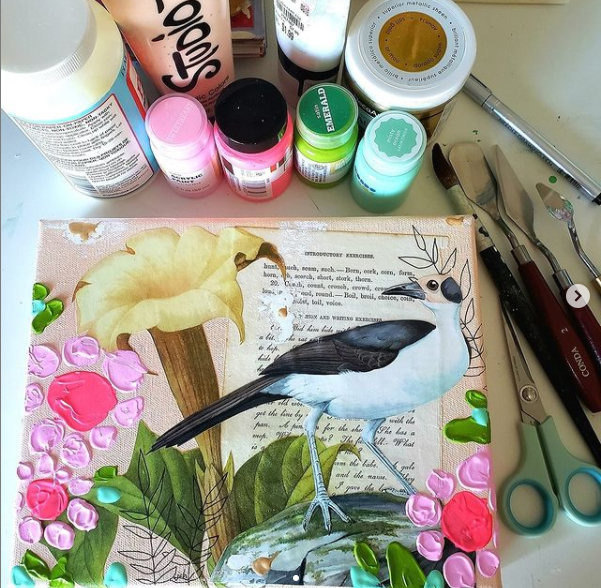 Jana Clinard Harris
October 26
Flora and Fauna, Collage and Paint, Jana brings the epitome of mixed media examples.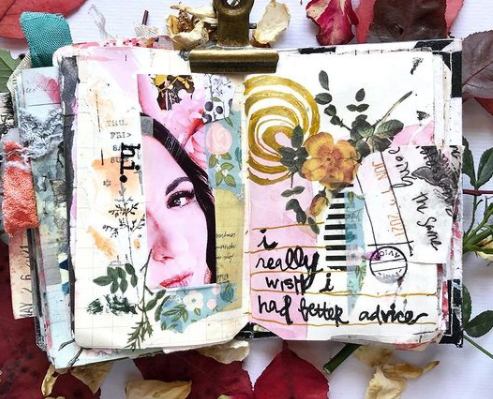 An image or representation of you will make it into your art journal during this session.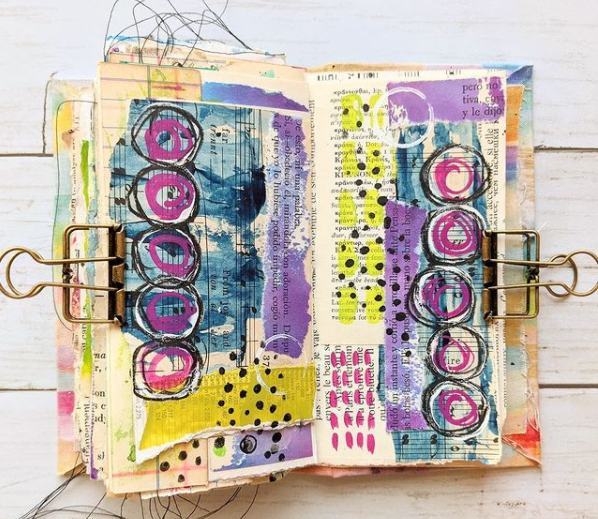 Carolyn Nehring
November 9
Color and pattern tell a story and this week we will feature both.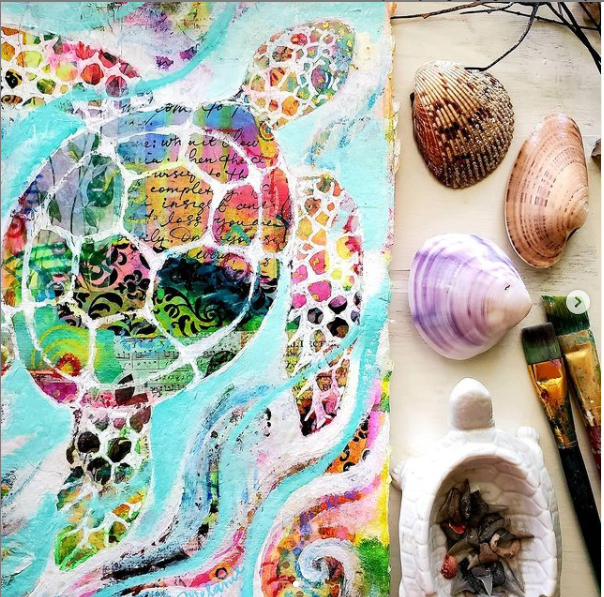 Melanie April Art
November 16
Reductive painting allows you to play with abandon and much like cloud gazing, find hidden shapes.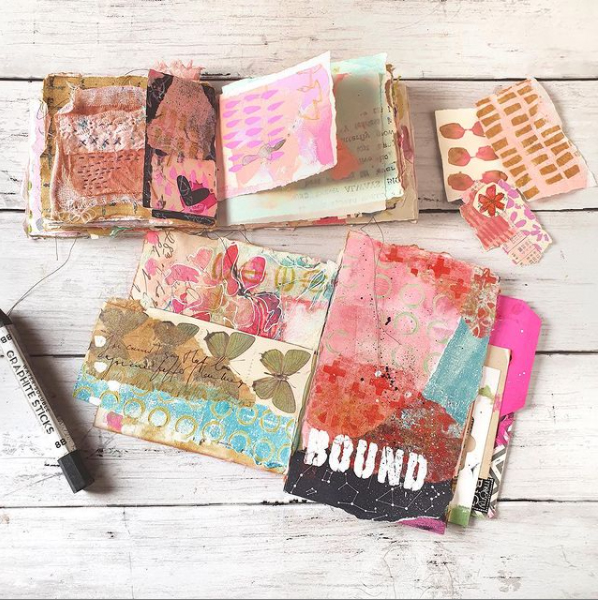 Autumn Moon Art
November 30
Small windows of time can make a big impact as we create a stash to use on our spread and beyond.
Other courses you may enjoy
Check your inbox to confirm your subscription